We are so happy and proud to be able to finally announce that our album Malin Head is officially out there in the wild!!!
"Ardentjohn's new album 'Malin Head' offers a statement of yearning that tugs at listeners long after the album has ended." – Folk Radio UK
"It's a beautiful work, and one that deserves your attention, no matter your musical leanings." – Piccadilly Records
"Your next dose of magnificent Scottish melancholia. ****" – 17 Seconds
"Ardentjohn provide the perfect summer mix of sunshine and showers on their poignant new album" – Backseat Mafia
"Ardentjohn expose a very intimate side to songwriting with an emotional nature to the songs and tender arrangements that manoeuvre their way into your consciousness." – Postcards from the Underground
Order your copy
'Malin Head' is released on the Manchester-based independent record label 'Adulation Music' and is available in the following formats:
Check the official adulation website for bundle offers.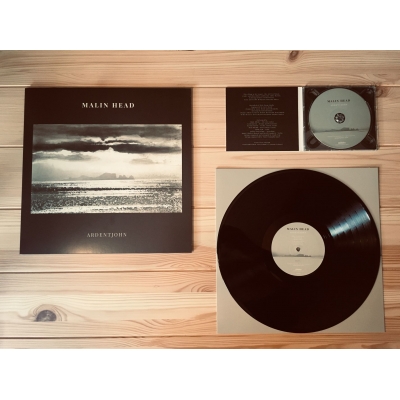 Find our record in these stores
We are also delighted that some of our favourite record shops are supporting our release. You can find our music at the following stores:
Assai Records (Edinburgh)
Avalanche Records (Edinburgh)
Bunker Vinyl (Cork)
Fopp(Edinburgh)
HMV (Edinburgh)
Music Zone (Cork)
Piccadilly Records (Manchester)
Rollercoaster Records (Kilkenny)
Rough Trade (London) – from Monday
……plus more to be confirmed!
Stream and download